An Emerging Sport for Women through NCAA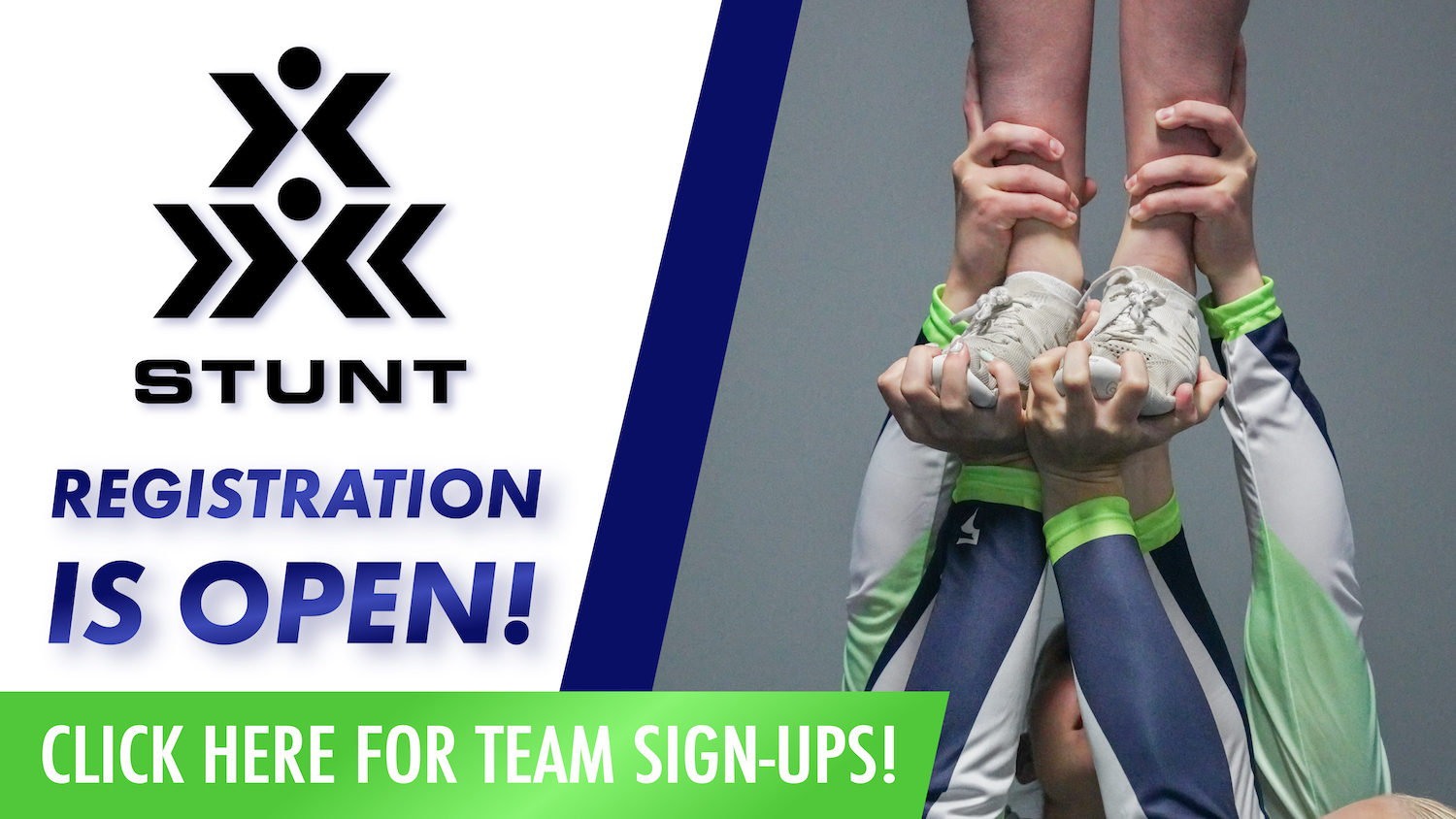 STUNT is a new All-Girl sport that incorporates skills derived from cheer and is currently the fastest growing female sport in the country. CheerVille is excited to join the STUNT program and will offer it at the following locations:
Hendersonville, TN
Mt. Juliet, TN
Nolensville, TN
North Canton, OH
STUNT registration for the 2023-24 season is now open! To register, please sign-in through your Parent Portal and register for "STUNT the Sport" under classes. For any questions, please contact our STUNT coordinator, at jezell@cheerville.com.
Learn more about our 2023-24 STUNT program in our information packet:
This is a head-to-head game between two teams who perform the same routines broken up in four quarters:
1st Quarter: Partner Stunts
2nd Quarter: Jumps and Tumbling
3rd Quarter: Pyramid and Tosses
4th Quarter: Team Routine Consisting of all Three

STUNT at CheerVille
This program will be offered at CheerVille Hendersonville, Mt. Juliet, and Ohio for Middle and High School athletes. Registration will open on June 10th, 2023 and the season will run from July 10th - November 12th. STUNT teams will have the opportunity to scrimmage against other CheerVille locations throughout the season and other club teams in the area.
Meet Our STUNT Coordinator!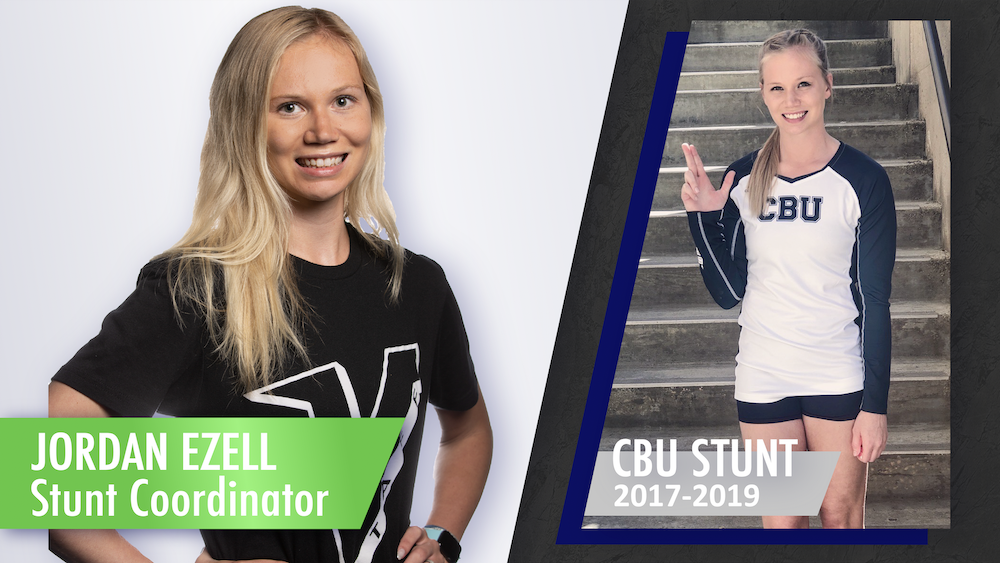 Meet Jordan Ezell, the STUNT coordinator at CheerVille! Jordan was a 4x collegiate National Champion and a 2x All-American with CBU Cheer. In those short years, Jordan was also a member of the inaugural CBU STUNT Team and achieved a spot as a STUNT scholar athlete. After college, Jordan aided in building a club STUNT team in California and worked as a director. For questions regarding STUNT, please contact Jordan at jezell@cheerville.com.
Team Requirements
The current grade eligibility includes the following:
Middle School Team: 6th-8th grade
High School Team: 9th-12th grade
All ranges of tumbling and stunting experience are welcome.
STUNT Prep Clinics
CheerVille will be offering STUNT clinics at select locations that will train stunting, tumbling, and other foundational elements of the program. These can be registered for at CheerVille.com and will be offered:

North Canton, OH
July 15th: 1:00-2:30pm
Hendersonville, TN
July 15th: 12-1:30pm

Mt, Juliet, TN
July 15th: 1-2:30pm
Nolensville, TN
July 16th: 2-3:30pm
Learn More
The STUNT Informational Packet will be released in the coming weeks! For any other questions, please email our STUNT Coordinator – jezell@cheerville.com.