Take your flyer skills to the next level at CheerVille!
CheerVille offers a variety of training resources for athletes aiming to develop their flying skills. Our wide range of classes, flexibility training, and coed stunting lessons are geared to improve body control, air awareness, strength, and overall performance. Athletes are encouraged to sign-up for whichever class may best fit their level of training – This includes All-Stars, school cheerleading, and any athlete eager to further their experience with stunting, proper stretching, and improved flexibility.
Our flyer training program offers 4 classes to instruct athletes from a beginner to advanced experience level.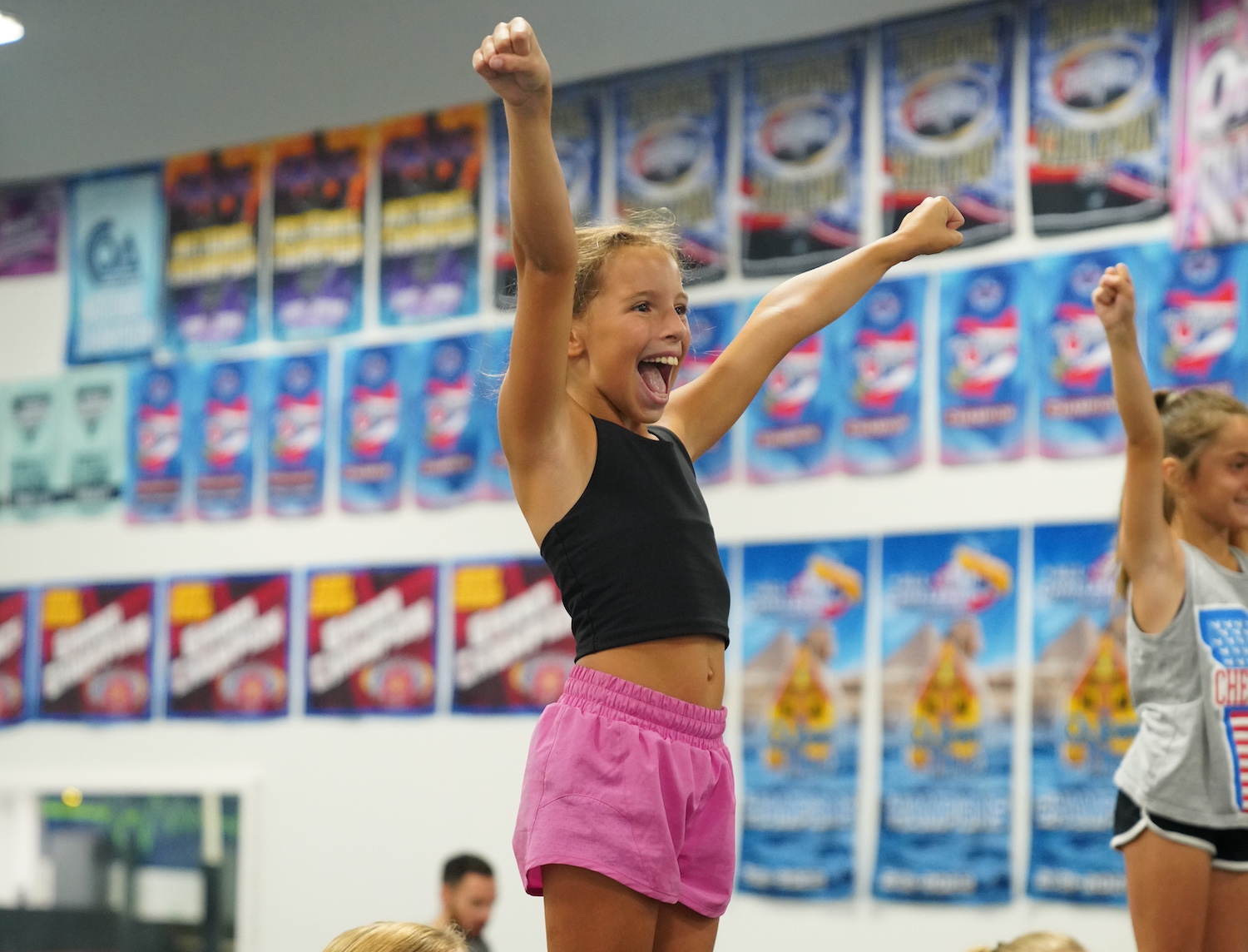 Intro to Flyer Class
This class aims to help our novice and prep athletes learn the basics of flying. Athletes will train each fundamental stunting skill and learn how to perform the skills to counts.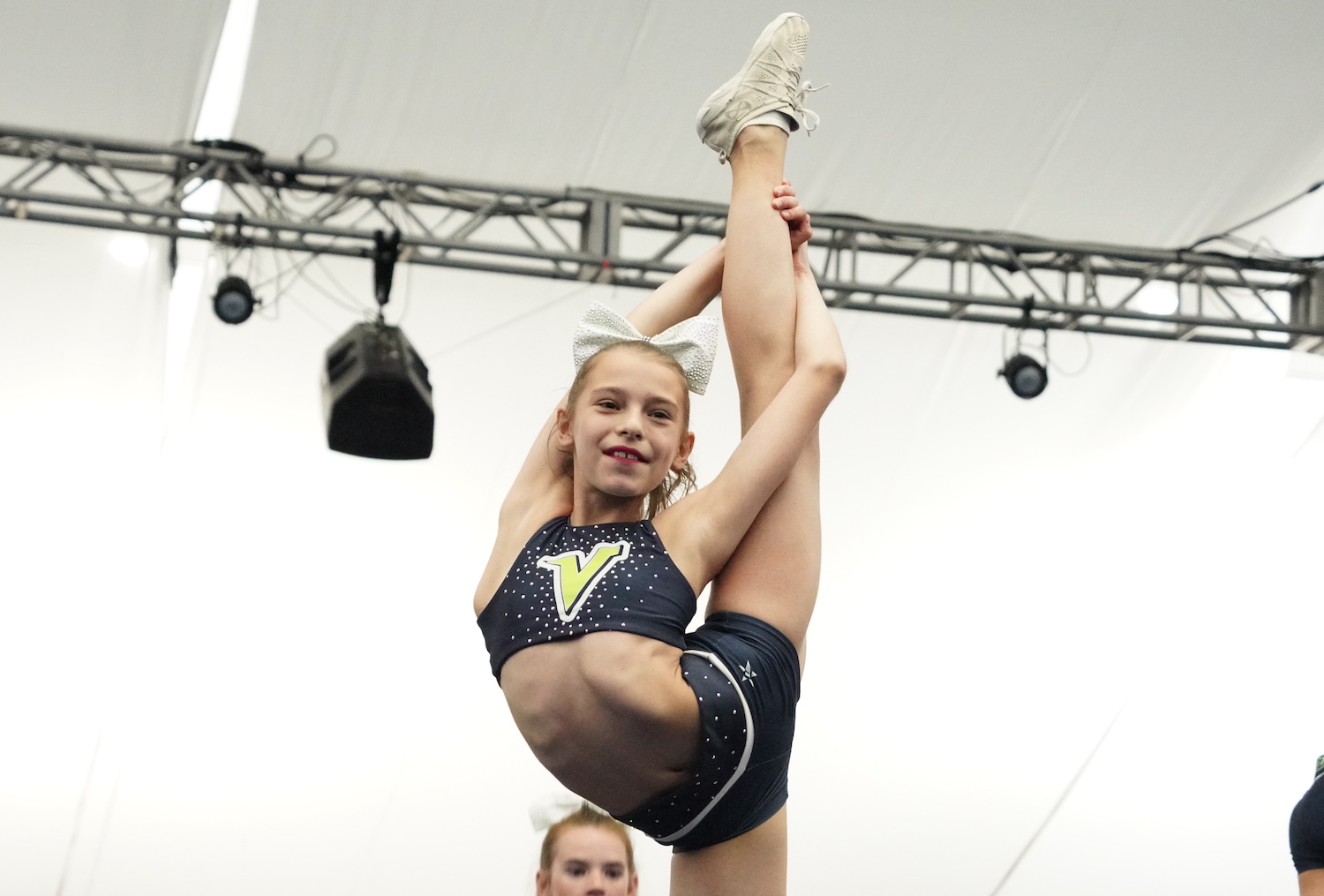 Intermediate & Elite Flyer Class
This class is structured for our level 1-6 All-Star athletes. Intermediate Flyer Class is specialized for athletes in levels 1-3, preceded by Elite Flyer Class for athletes in levels 4-6. Within both classes, they will learn a stunt sequence with multiple skills and learn how to perform each sequence with counts and choreography.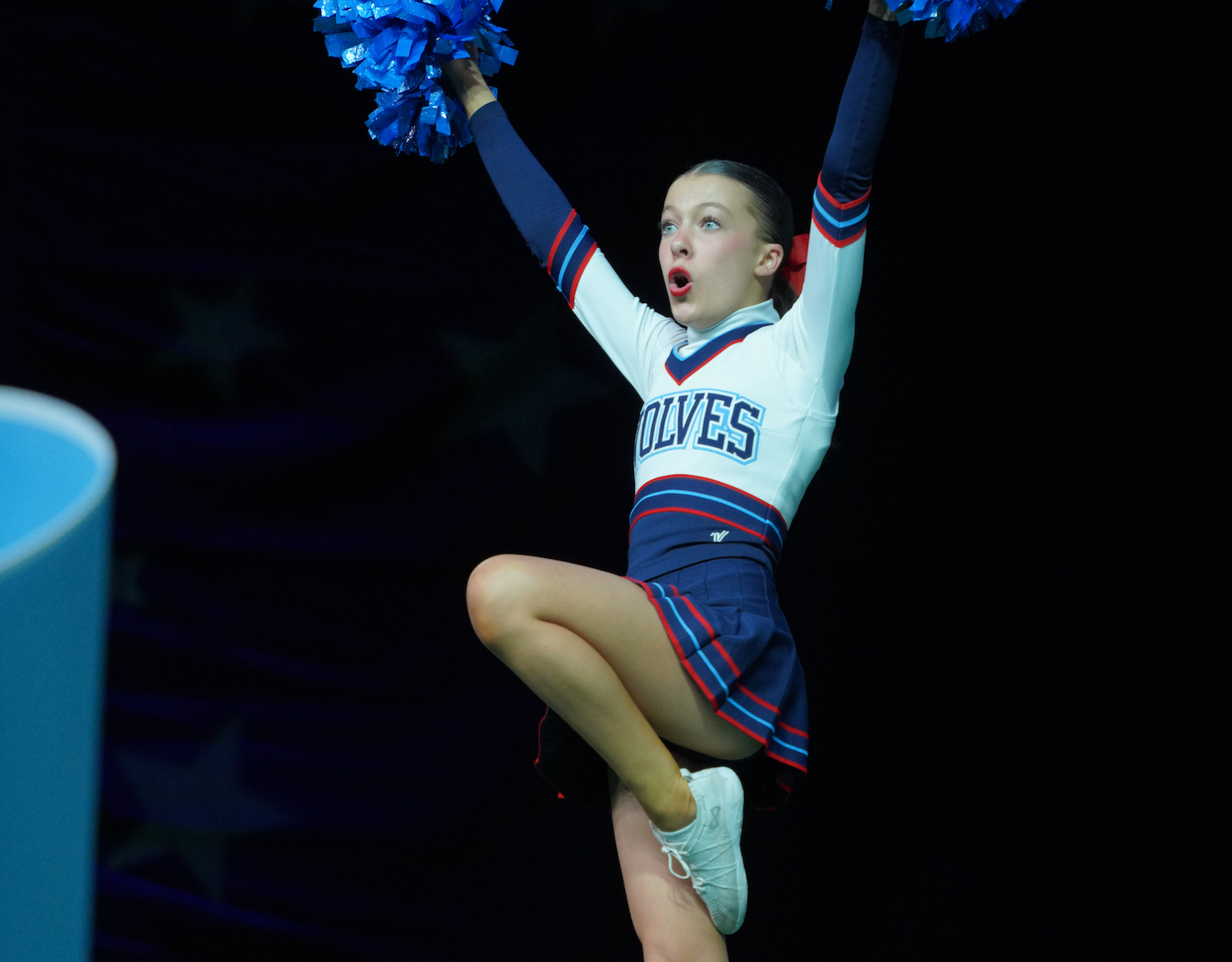 Open Flyer Class
This class is geared towards middle and high school cheerleaders, all-star athletes, or anyone looking eager to further their experience in flying with proper training from experienced coaches.
Flyer Flex Class
This class provides a structured curriculum emphasized on proper stretching and flyer training for athletes looking to increase their overall range of motion. Flyer Flex focuses on flexibility, strength, body control, mobility, and performance. Athletes will learn how to master each body position by stretching safely and effectively, using correct hand-foot grips, and completing a series of strength training drills.
View Class Schedule

Coed Stunting Lesson
Ryan King is available throughout the summer for coed stunting private lessons at CheerVille Hendersonville. Ryan has recently moved to Nashville due to an opportunity cheering with the Tennessee Titans Cheerleading Team. Originally from Boston, he has spent the last 4 years on the Celtics Green Team with a large emphasis on Co-ed Stunting and has completed his last season as Captain in 2021-2022. Ryan's priority is focused on technique and confidence to those interested in Collegiate and Professional Co-ed Cheerleading, Stunting, and Game Day teams.
If you'd like to sign-up for lessons, please schedule through the Setmore platform below.
Co-ed Stunting Lessons
Our Flyer Training Classes Are Located In
Hendersonville Rockland Rd
Bowling Green
Mt. Juliet
Nolensville
Gallatin
North Canton
Madison
Hendersonville Bonita Pkwy