Summer Fun Camp
Are you looking for a fun-filled daytime activity for your child and their friends? We are so excited to offer a Summer Fun Camp through the months of June and July! This 3-day camp is available to all kids ages 5-13, who will have the opportunity to learn the proper technique of stretching, jumps, tumbling, stunts, and dance. We are also including a jam-packed list of activities like sidewalk chalk, water balloon toss, and face painting.

Popsicles will be provided to help kids cool off from all their hard work. We will be very excited to showcase our performances on the final day of camp!
Fill out the short form on your screen to learn more about everything we have to offer here at CheerVille!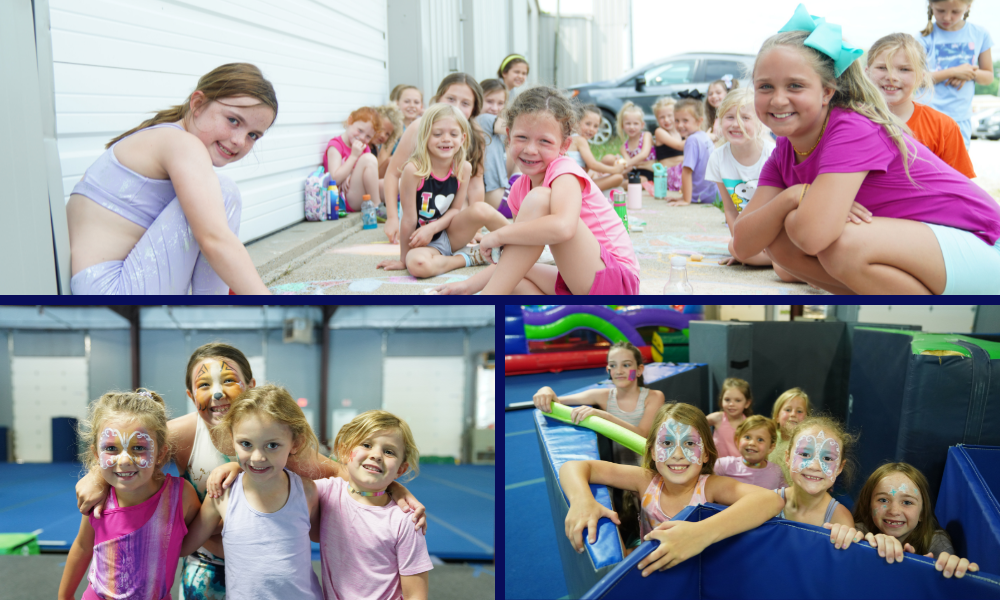 Summer Fun Camp 2023 Schedule

Day 1:

9:00-9:15am Stretching
9:15-9:30am Jumps
9:30-10:00am Tumbling
10:00-10:30am Sidewalk Chalk/Popsicle
10:30-11:00am Stunting
11:00-11:30am Dance
11:30-11:45am Routine Choreography
11:45am-12:00pm Free Time

Day 2:

9:00-9:15am Stretching
9:15-9:30am Jumps
9:30-10:00am Stunting
10:00-10:30am Water Balloon Toss/Popsicle
10:30-11:00am Tumbling
11:00-11:15am Dance Review
11:15-11:45am Routine Choreography
11:45am-12:00pm Free Time

Day 3:

9:00-9:15am Stretching
9:15-9:30am Jumps
9:30-10:00am Tumbling
10:00-10:45am Face Painting/Bounce House/Popsicle
10:45-11:00am Stunting
11:00-11:30am Routine Practice
11:30-11:45am Performance
11:45am-12:00pm Pictures

Skill Clinics
CheerVille provides monthly skills clinics to meet the needs of your athlete! These sessions are the perfect opportunity for your athlete to focus their training on a specific skill, as well as finetuning their current skillset. Our goal of each clinic is to focus on skill shaping, muscle activation, strength & conditioning, technical refinement and building confidence. Each month we provide one-one-coaching for to uniquely train skills such as:
Front and Back Walkovers
Back Handsprings
Tucks
Layouts/Fulls
Jumps
Stunting