Contact CheerVille
in Hendersonville today!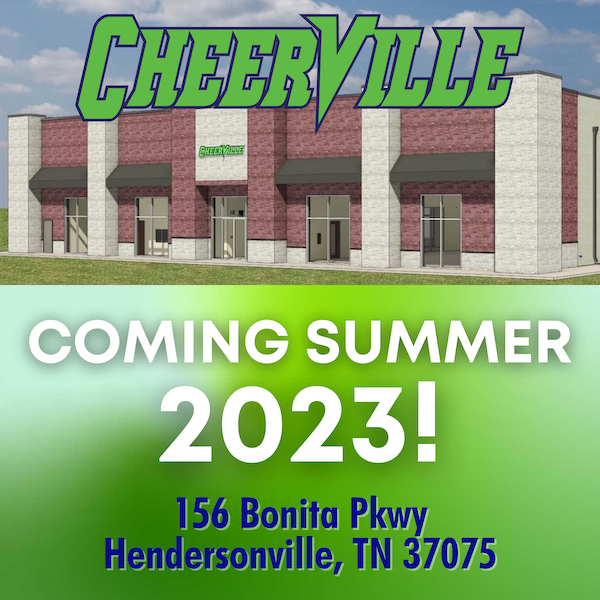 156 Bonita Pkwy,
Hendersonville, Tennessee 37075

hendersonville@cheerville.com
Just 5 minutes off of exit 7 on Interstate 386, CheerVille Hendersonville Bonita Pkwy is coming Summer 2023! Hosting all of our Hendersonville All-Star teams, this new construction 18,000 square-foot building will house state-of-the-art equipment to lock in those cheer and tumbling skills.
For over a decade, CheerVille has provided an opportunity for all athletes to learn the love of cheerleading. Our certified coaches are committed to empowering each team by reinforcing the relationship between effort and achievement. From training athletes to building champions, we take pride in ingraining values of integrity, excellence, respect, and a passion to be part of something greater. We are so excited to bring our Flips! Tumbling and All-Star Program to Madison and show how Villains Do It Better.
Once the building officially opens, All-Star teams from Hendersonville Rockland Rd will move to train in the Hendersonville Bonita Pkwy location. CheerVille Hendersonville Bonita Pkwy will also provide Flips! Tumbling, preschool classes, school team training, and birthday parties.
To register for Prep and All-Star evaluations, please click the button below:
For more information email hendersonville@cheerville.com.