Party Place is the premier spot for parties!
With 7 locations in Ohio, Kentucky, Tennessee, and Alabama, we host the best spot to celebrate your special day!
Locations

Celebrate your Special Day
Party Place offers an unforgettable experience for your child's special day! With bounce houses, trampolines, and Nerf war packages – kids of all ages will enjoy their birthday at Party Place!
No matter the size of your party, each guest is included in one flat-rate booking fee. Our all-inclusive party packages provide a private arena equipped with all your party essentials for your guests to enjoy food, fun and friends!
Our Party Place staff will provide tables and chairs in your party room, and outside food, drink and decorations are welcome.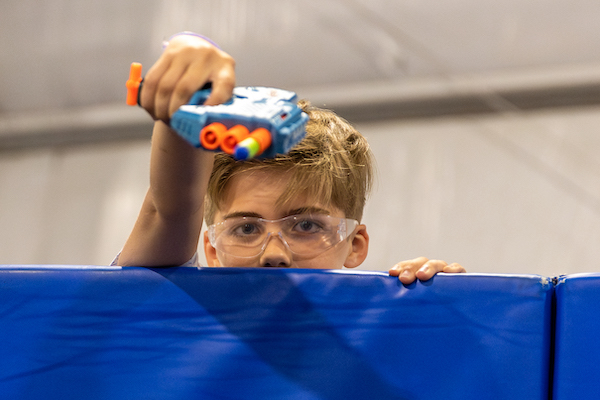 Personalize your Party
Party Place has many different options to customize your birthday!
Between Nerf wars, popcorn machines, cheerleading routines, face painting, and karaoke – we have something for everyone!

Easy Party Process
All parties booked at Party Place are private and no other guests will be in the arena during your party.
Our staff will be there to make sure that your guests follow all policies and Party Place rules when inside the building. This ensures your guests' safety, and the ability to have the best party experience possible.
Our staff will also handle the initial setup and final breakdown during your party event!